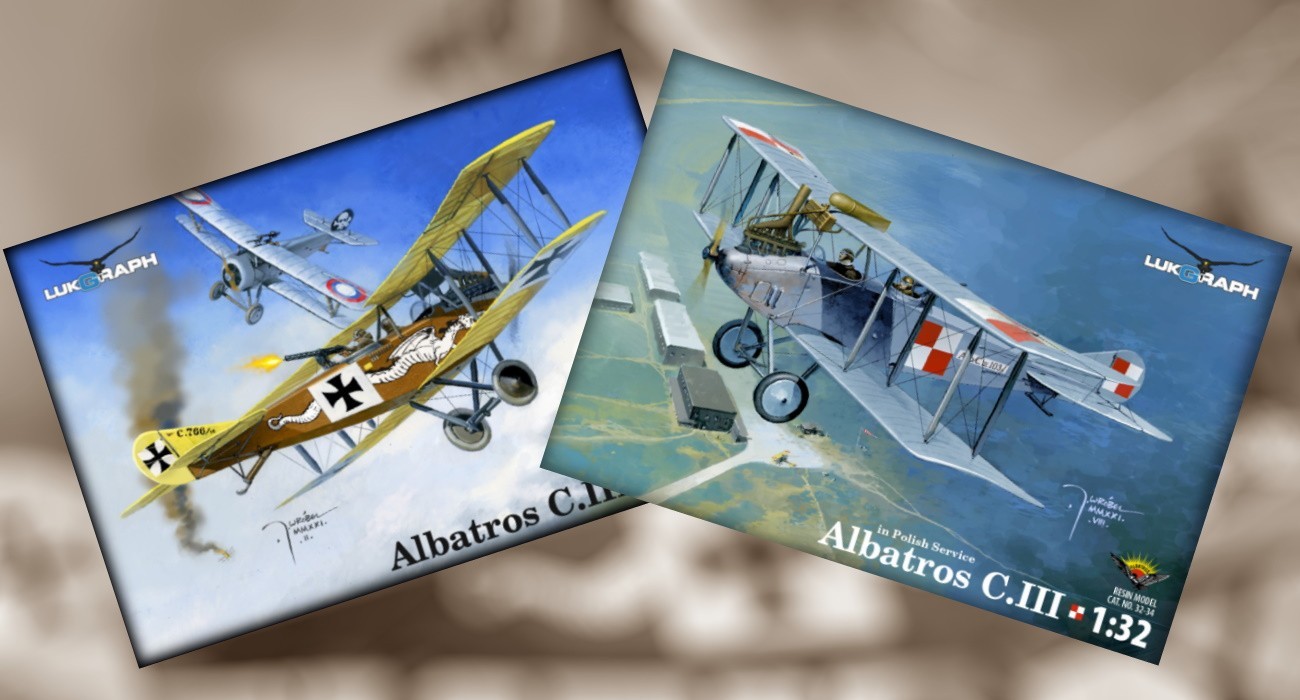 Description of the kit set
Resin Casting Parts:
fuselage, wings (wire reinforced), horizontal and vertical fins, larger interior elements.
All struts and axes reinforced by wire. 3 fuel tanks, wheels x 2.
3D prints:
Mercedes D.III 160 hp Engine x 1 – separately boxed with 2 exhaust pipes, propeller, small interior and exterior parts, rear struts, 1:32 scale kit, upper wing support, gunner turret, guns
Additionally, over 30 photo-etched parts - including barrels for 2 guns.
The German Albatros model has 3 painting schemes available:
Albatros C.III 766/16, Kasta 10, Russia 1916, Lt. Erwin Böhme - one of the most recognizable plane from the First World War.
Albatros C.III 4078/16 tactical "3" of Kasta 20
Albatros C.III 106/16, 1916
Above screen printed decals.
Based on the decal, you can make a few other paints (e.g. on the Albatros C.III Windsock cover).
Separately boxed Albatros C.III in Polish service:
Albatros C.III 103/17 (light grey-blue overall) – digital printed decals.
Even less experienced modelers should be able to assemble the model.
We try to improve our workshop with each release. We try to do everything we can to ensure that this short series of resin models is at the highest level. We will continue the series of models from the First World War.
Feel free to share the post.
LukGraph Team
Please remember, when contacting retailers or manufacturers, to mention that you saw their products highlighted here – on AEROSCALE.