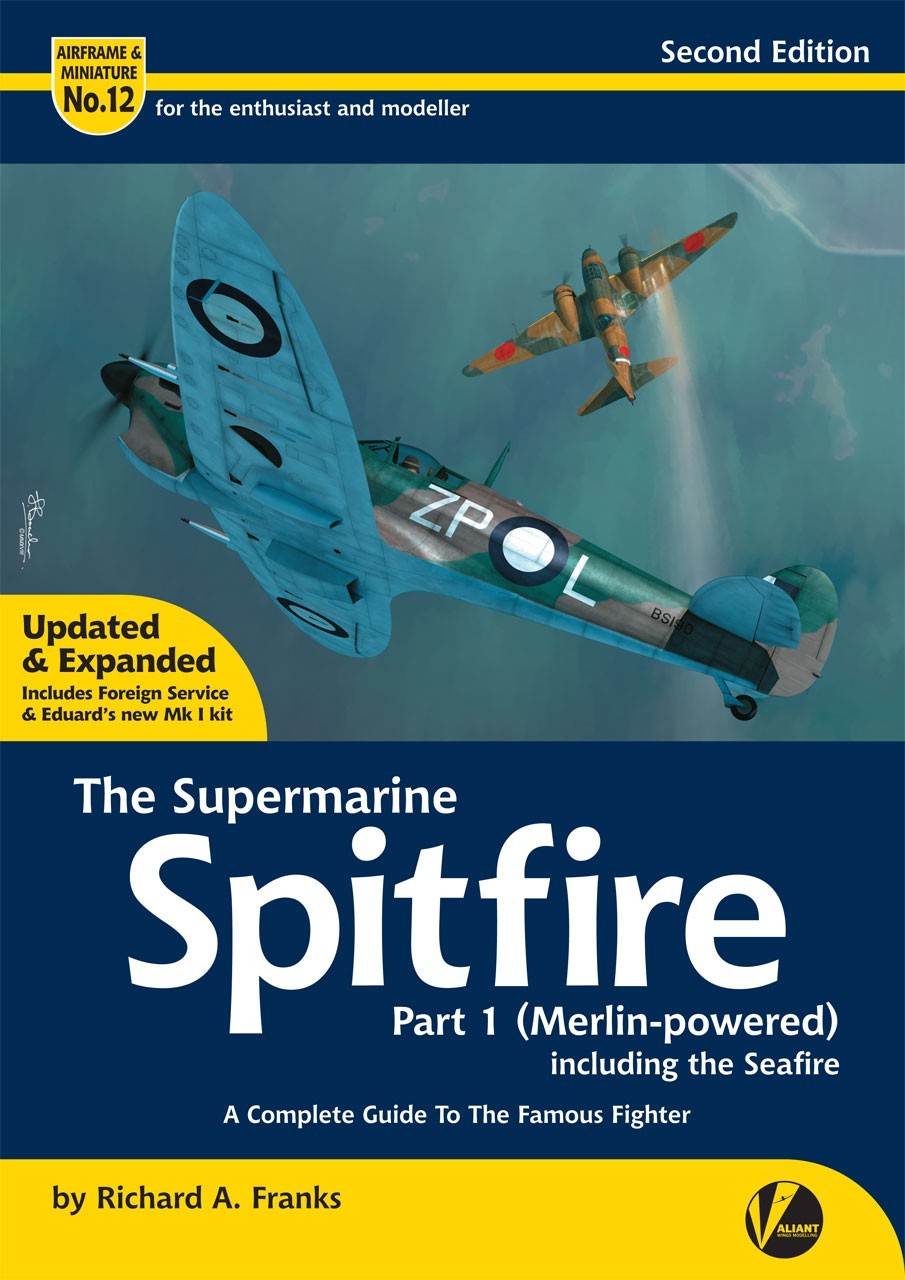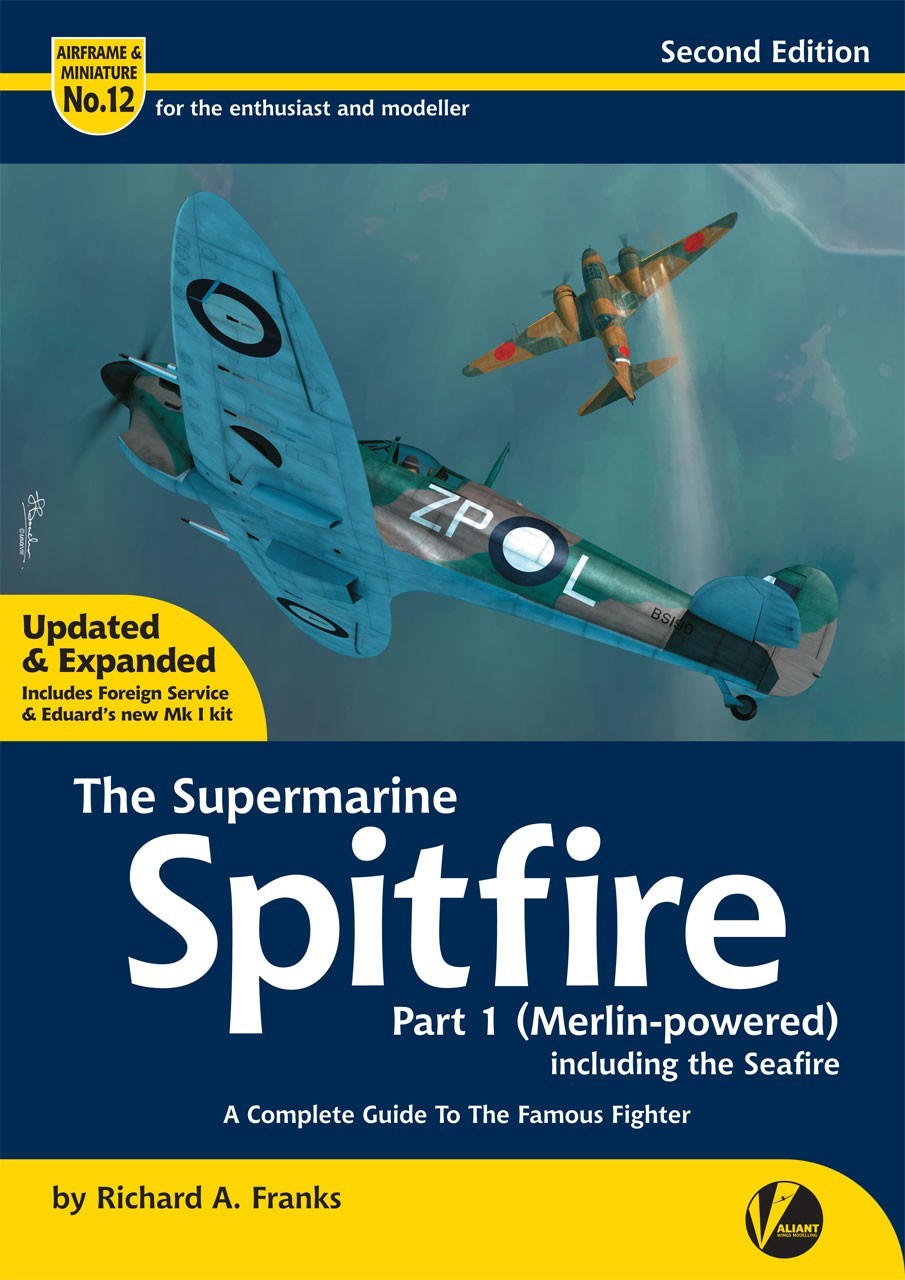 Valiant Wings Publishing's twelfth title in the well-established Airframe & Miniature series- The Supermarine Spitfire Part 1 (Merlin-powered) - A Complete Guide To The Famous Fighter by Richard A. Franks - is coming back, expanded and updated
The Spitfire is probably one of the most popular aircraft modelling subjects around. Our book goes some way towards unpicking the bewildering choices of variants and schemes that apply to the Merlin-powered versions.
This twelfth book in our much-acclaimed series now contains 272 pages packed with vital information that no active modeller and Spitfire enthusiast should be without.
It will contain:
40+ pages of technical information

20+ pages of walk-around images and technical diagrams

30+ pages of camouflage and markings

25+ pages of model builds and updated modelling information

200+ photographs including wartime images

Colour side views and four-views by Richard J. Caruana

3D isometric views of all variants by Wojciech Sankowski

Foreign service information

Assessments of all new kits issued since mid-2018

Specially commissioned extensive full kit builds by Libor Jekl, Steve A. Evans & Dani Zamarbide. Builds include Eduard's new tool 1/48 Spitfire Mk I kit

Specially commissioned front cover artwork by Jerry Boucher

A bonus set of 1/48 scale plans
ISBN: 978-1-912932-14-6, RRP will be only be £24.95 per copy + postage and packing. Pre-orders via the Valiant Wings website, www.valiant-wings.co.uk, by 'phone on 01234 273434(+44 1234 273434 if calling from outside the UK) or by writing to:
Valiant Wings Publishing
8 West Grove
Bedford
MK40 4BT
The Supermarine Spitfire Part 1(Merlin-powered) - A Complete Guide To The Famous Fighter by Richard A. Franks is also available from specialist bookshops and certain hobby retailers. Publication is planned for late January 2021.
Pre-order specials! – Order your copy before January 31st and get it a special pre-order price of £22.95 AND save £2.00 on postage.
Please remember, when contacting retailers or manufacturers, to mention that you saw their products highlighted here - on AEROSCALE.