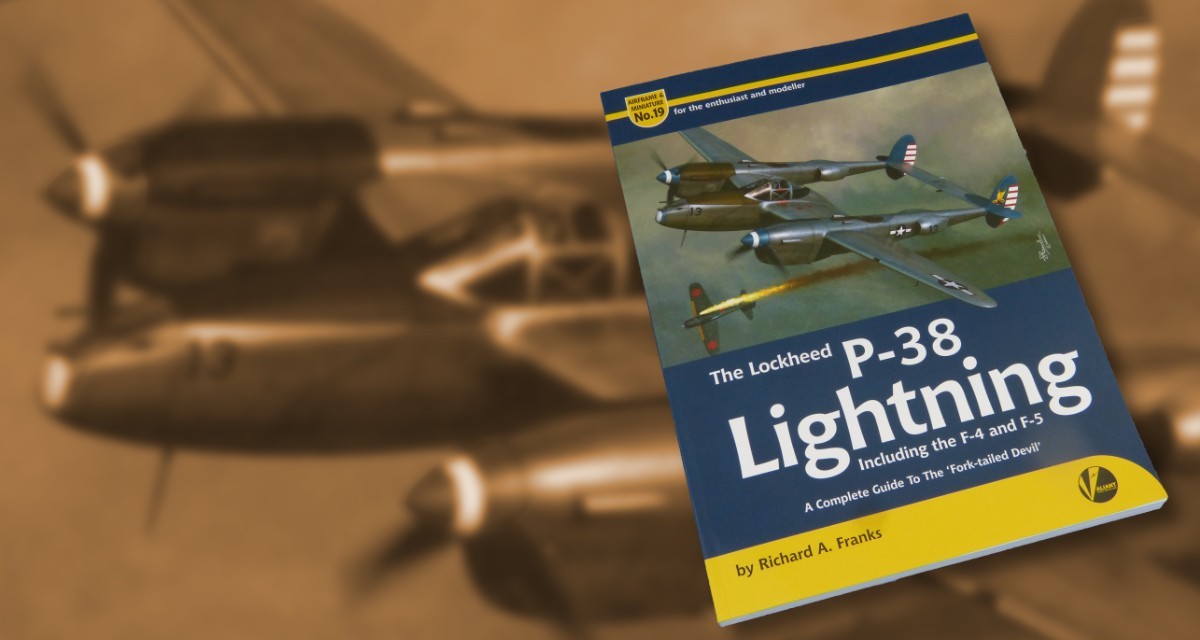 Author Richard Franks has really gone to town in the latest addition to Valiant Wings' Airframe & Miniature series, producing a massive 256-page book that covers the Lightning in its many forms, from day- and night-fighters, through reconnaissance and pathfinder variants, to a surprising number of one-offs and design studies - and the radically redesigned "Chain Lightning".

The book combines the talents of Wojciech Sankowski and Richard Caruana to include a very useful mix of isometric views and line drawings, along with high quality colour profiles.
Things kick off with a handy 25-page Preface giving an historical overview of the development and service history of the Lightning. 
What follows is divided into two main sections - Airframe Chapters and Miniature Chapters, but you can guarantee modellers will refer back to the first section and I think it's a safe bet aircraft enthusiasts will refer to the superb In Detail "walkaround" included among the Miniature Chapters.
Airframe Chapters
There are three main sections detailing the development of the various P-38 variants and offshoots, with side profiles and period photos accompanying the concise descriptions:
P-38 Prototypes & Production - 19 pages
Photo-Reconnaissance, Night-Fighters, "Droop Snoots" & Pathfinders - 11 pages
One-Offs & Developments - 2 pages
Rounding off the first half of the book is Camouflage & Markings and Colour Profiles - a richly illustrated 32-page guide to the Lightning in service with US and foreign air forces. 

Miniature Chapters
Coverage begins with Lockheed Lighting Kits - 13 pages of useful reviews of the many models that have appeared over the years.

Building a Selection features a selection of builds by Steve Evans in 1:72 and 1:48 to his usual very high standard:

Hobby 2000 P-38J - 1:72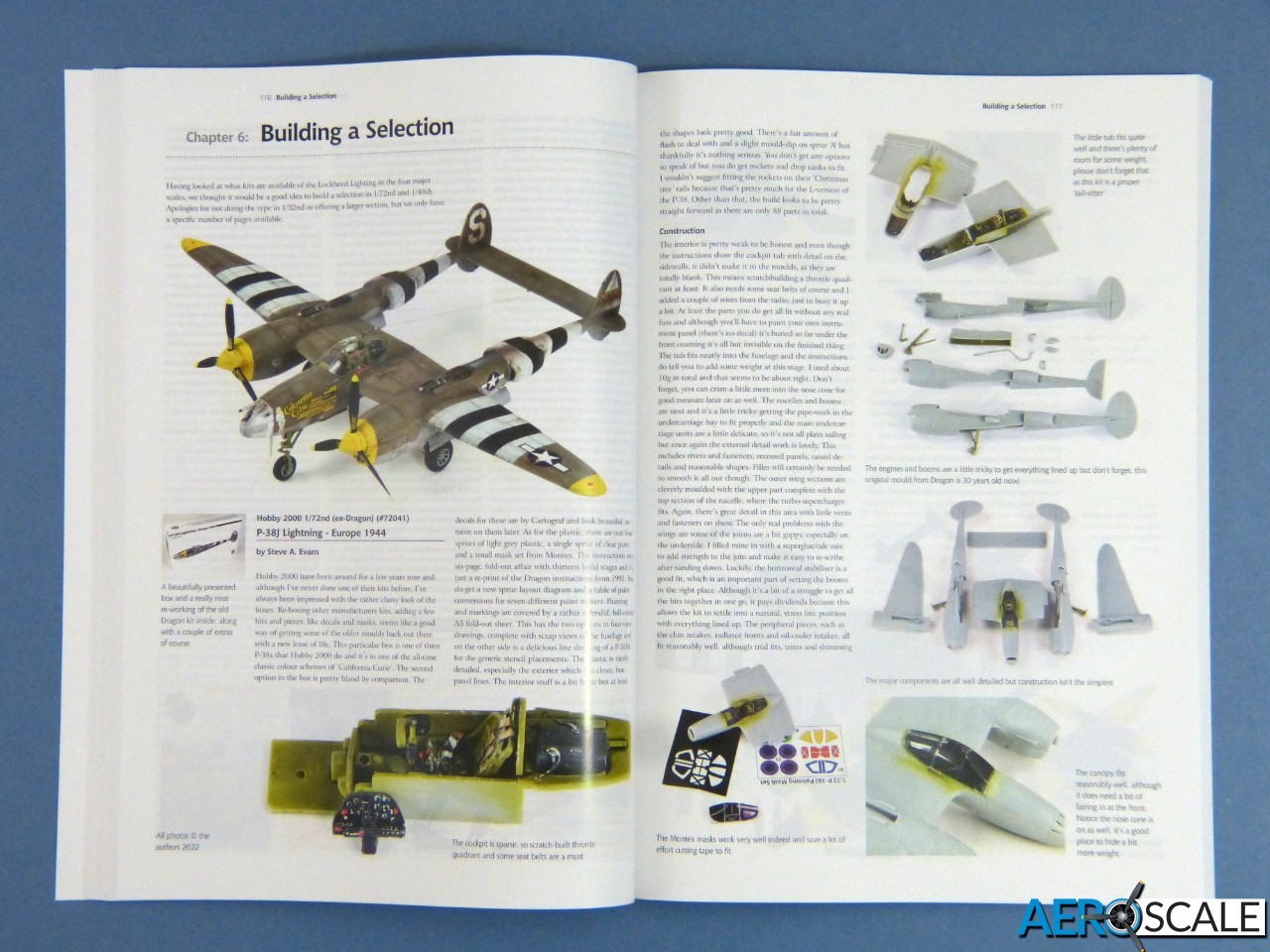 Anigrand Craftworks XP-58 - 1:72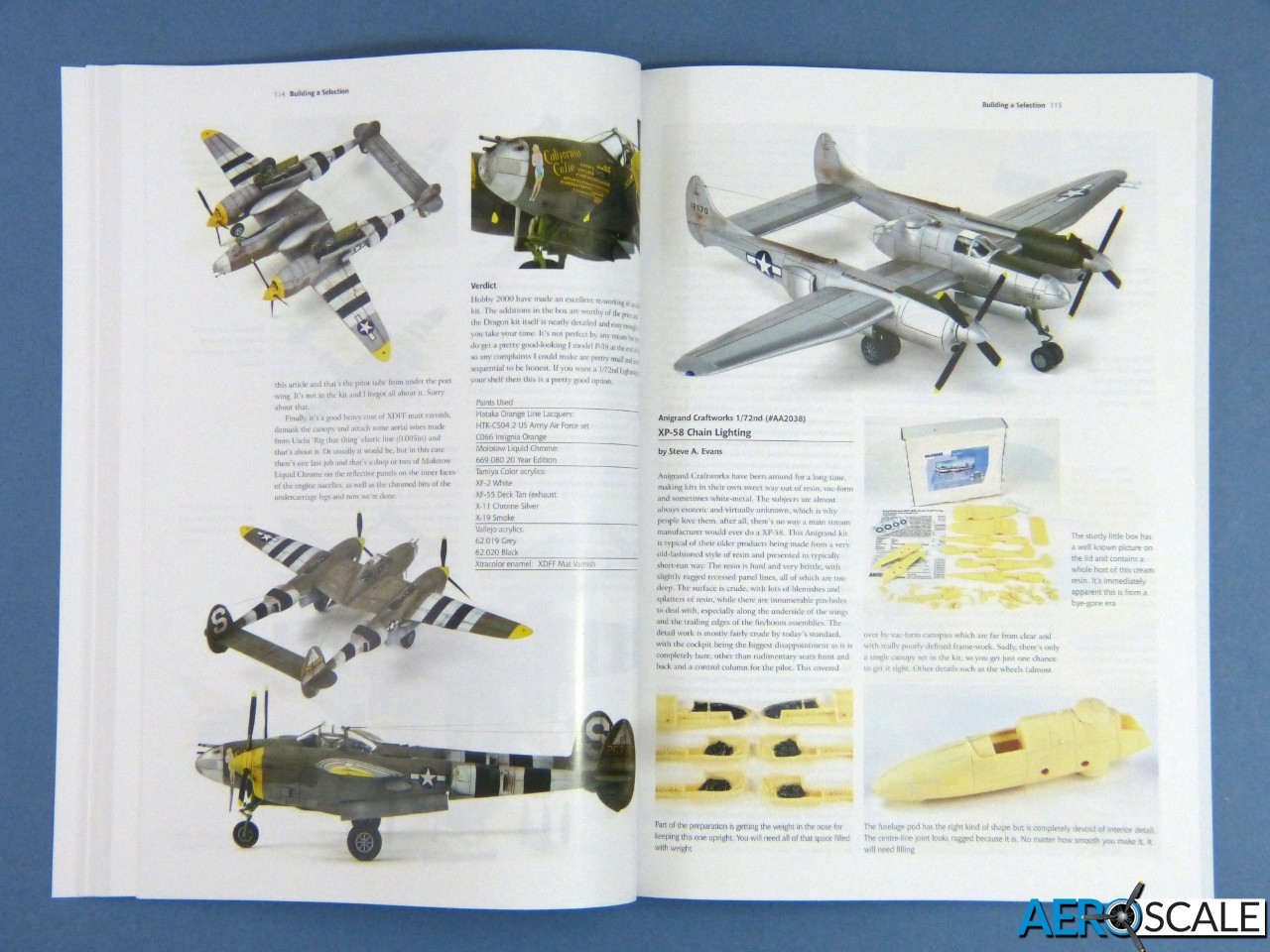 Hasegawa P-38J - 1:48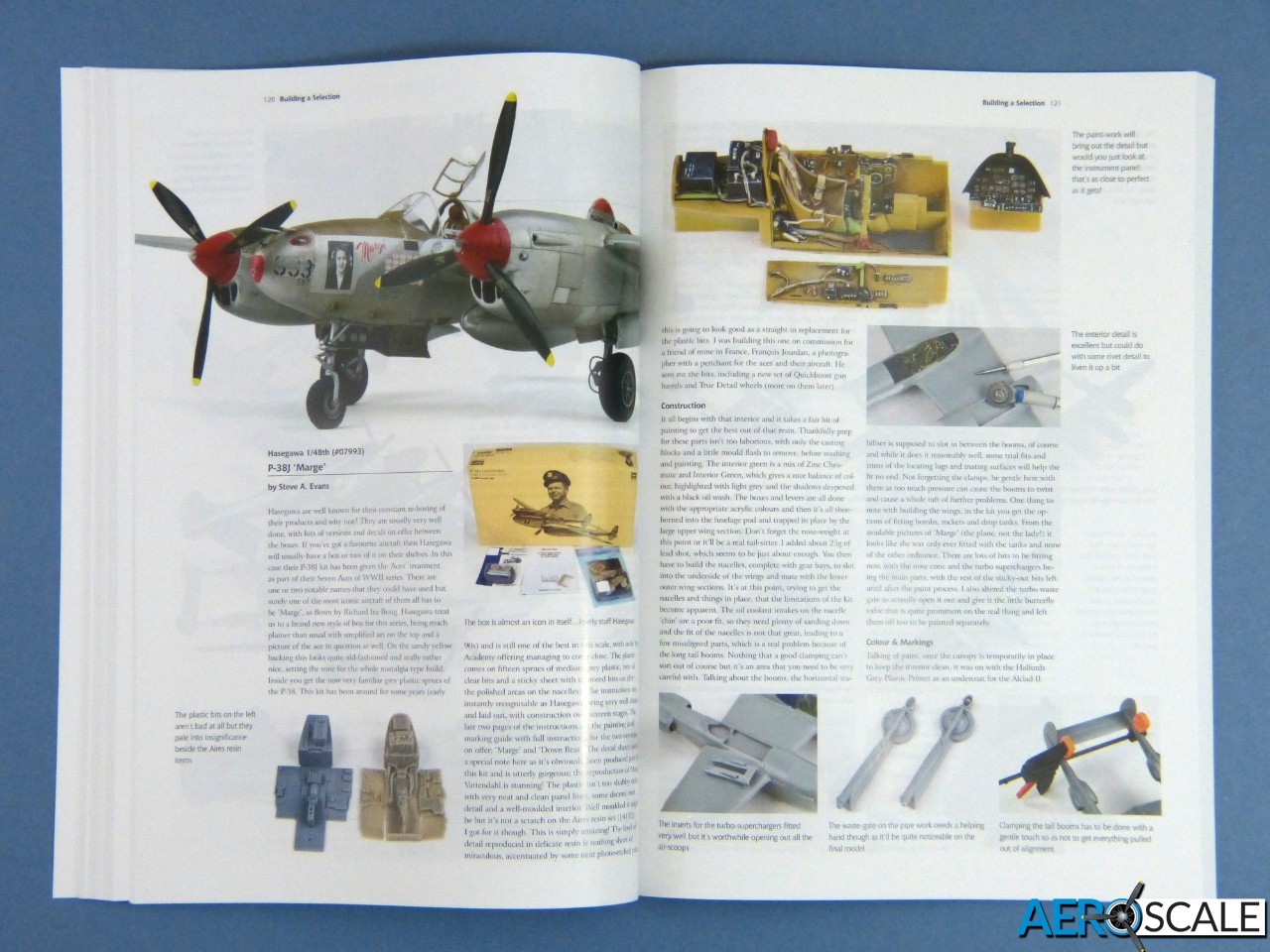 Tamiya P-38F/G - 1:48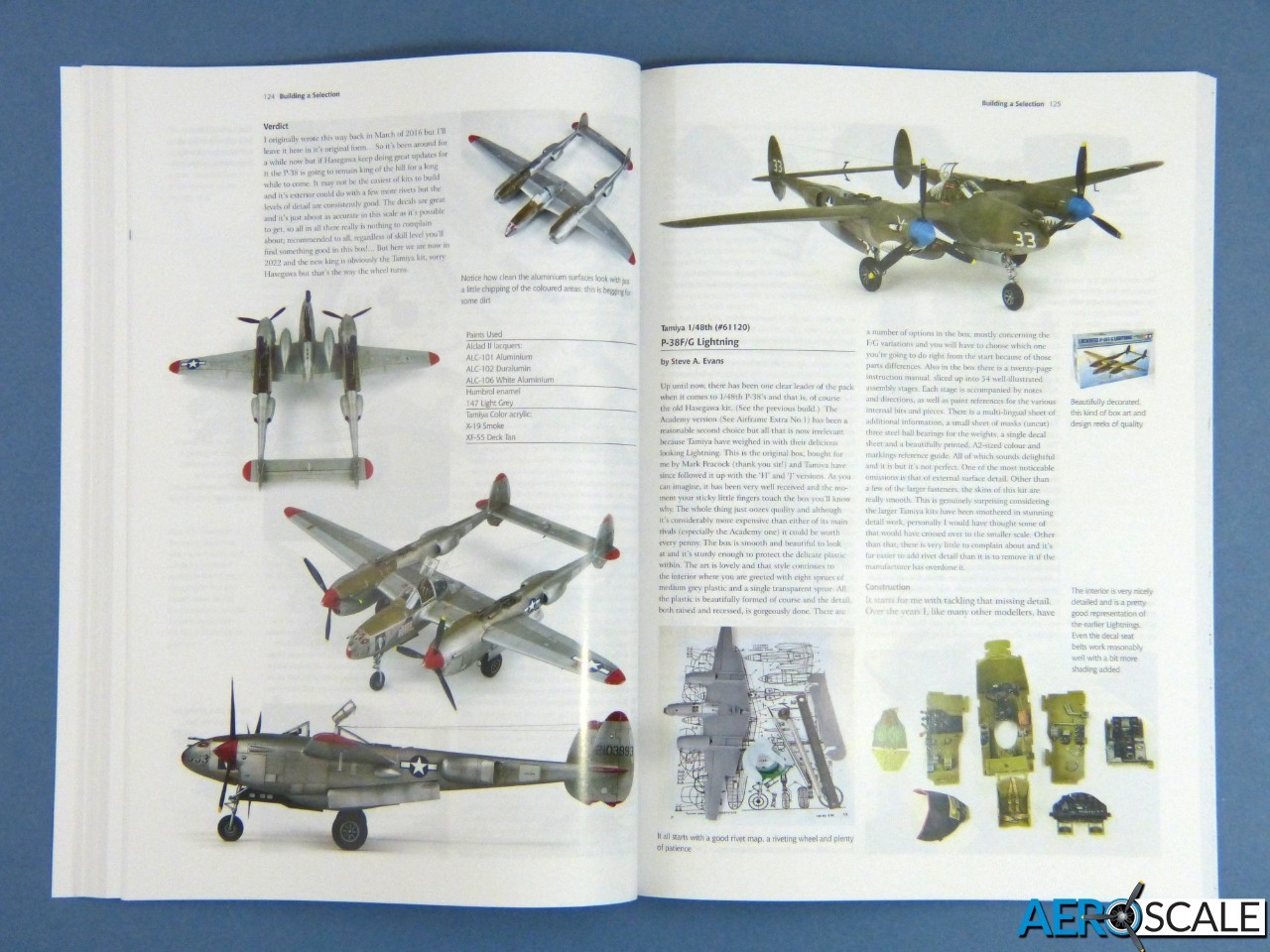 Building a Collection provides a very handy "checklist" to all the distinguishing features of a given Lightning variant, illustrated with isometric artwork. Speaking as a modeller, I'd prefer to see this and the descriptions and side profiles from the Airframe Chapters combined so that you have all the references you need for a given version together instead of having to flick back and forth. It's a minor niggle - but it strikes me every time.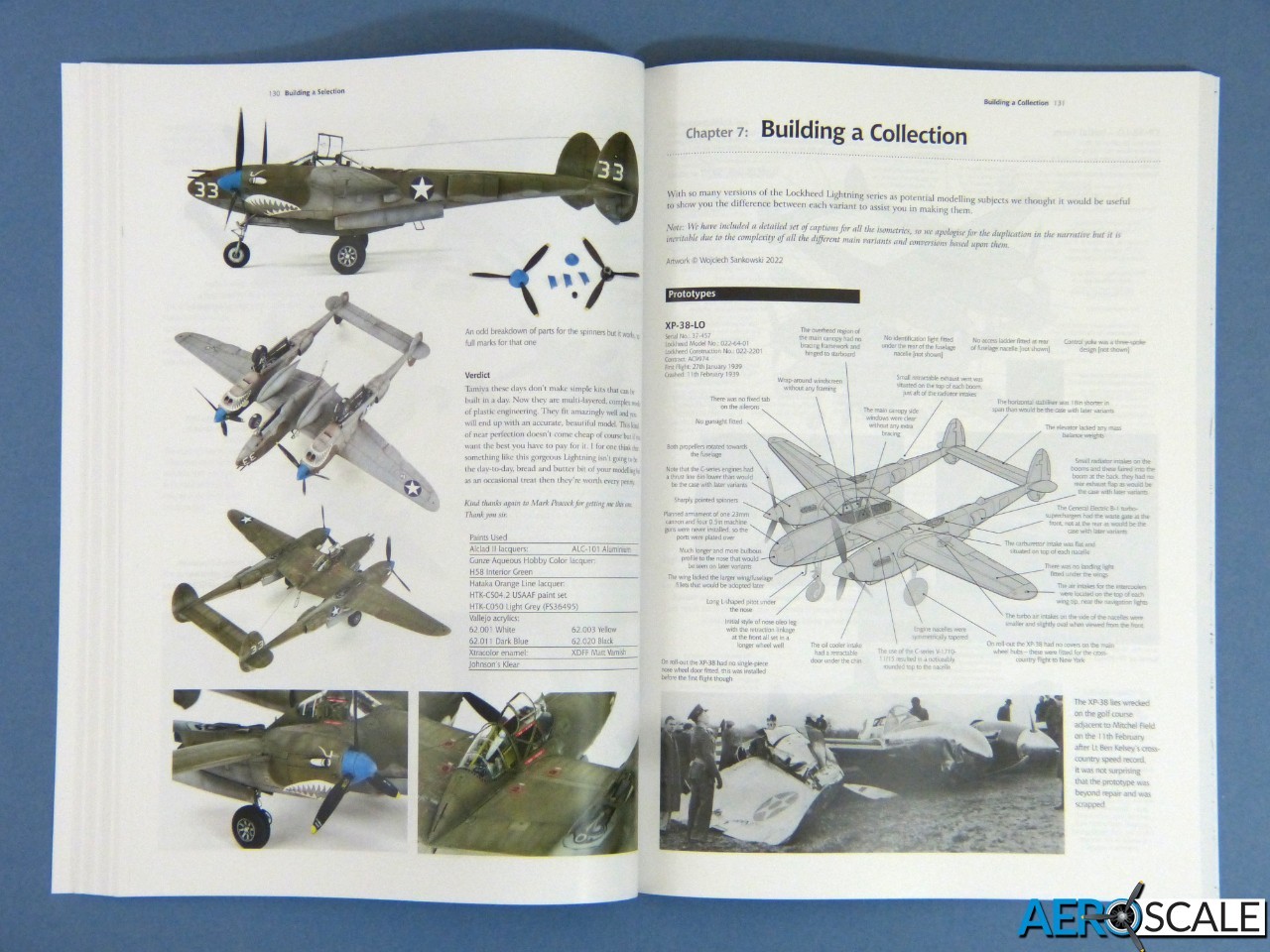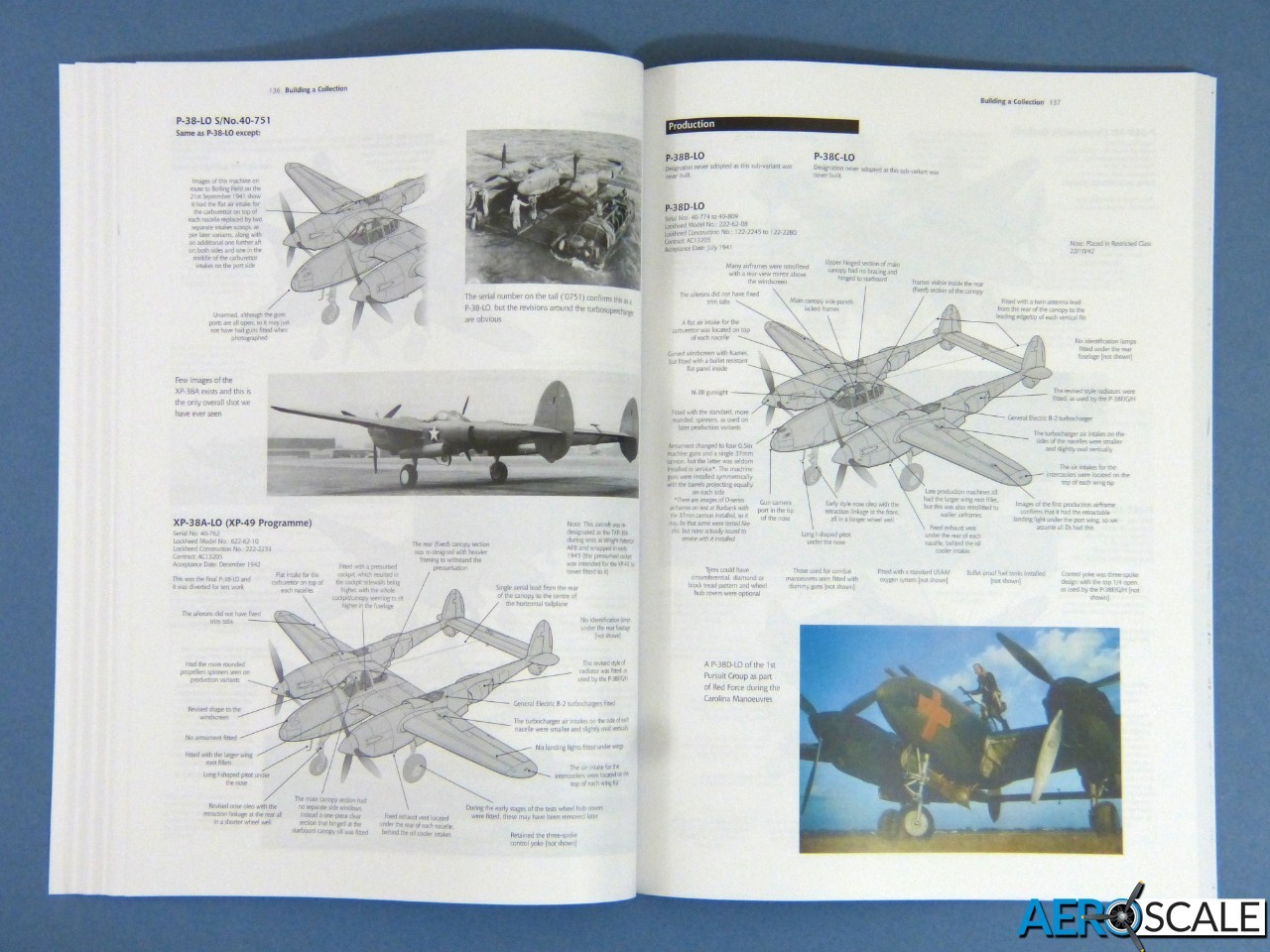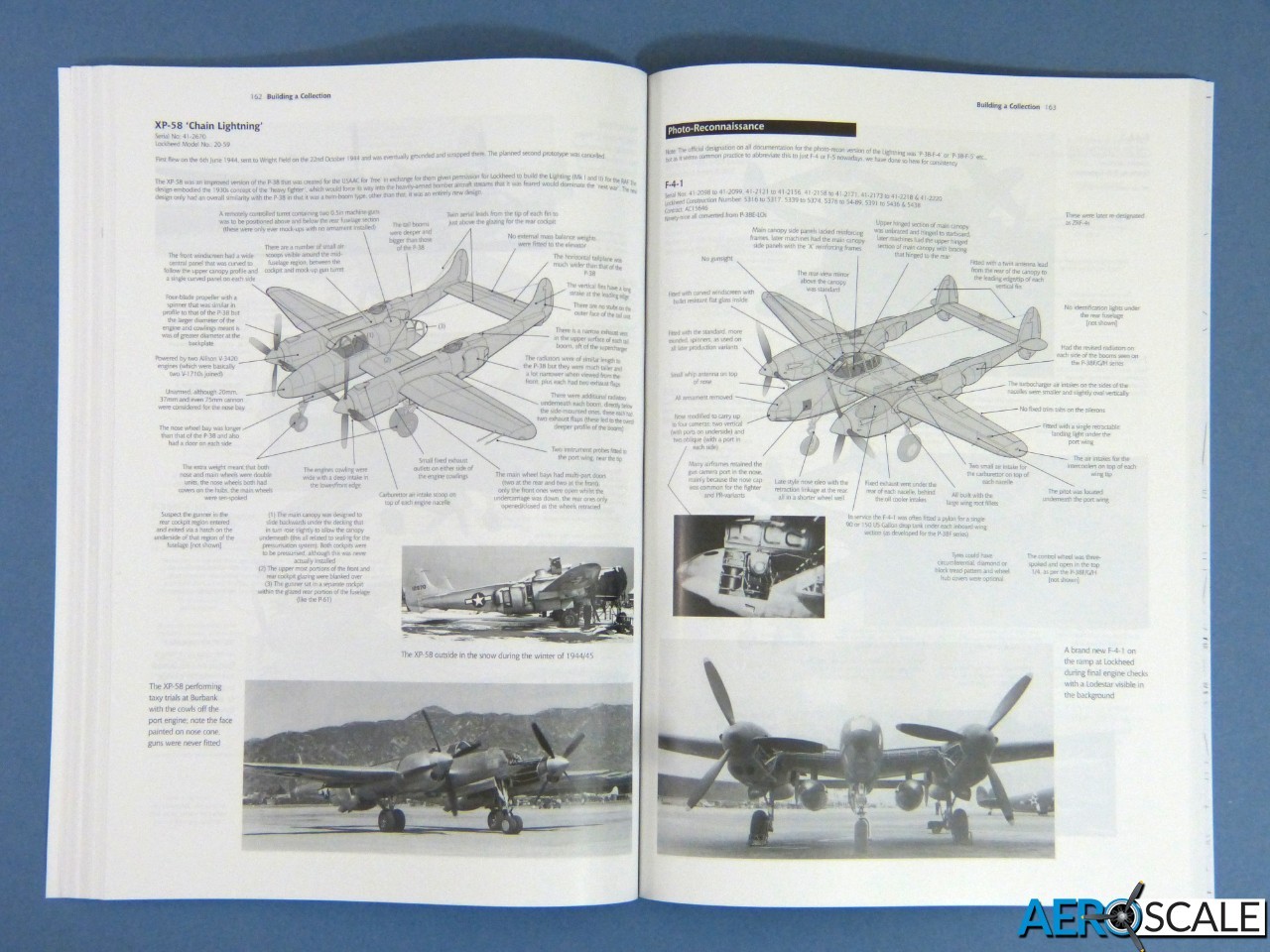 Finally in the Miniatures Chapters, there's In Detail: The P-38 and F-4/F-5 - basically, 64 pages devoted to a "virtual walkaround" of the Lightning using a mix of modern colour photos of preserved airframes with vintage B&W shots and illustrations from original technical manuals. For me this is the ideal combination, because it avoids the pitfalls of relying restored exhibits which may not accurately represent period-correct details.

For many people, this chapter alone will warrant buying the book, with coverage spread across the following areas:
Fuselage
Engines, Cowlings, Propellers & Turbosuperchargers
Oil, Fuel, Coolant & Hydraulic Systems
Wings
Booms & Tail
Undercarriage
Armament
Electric Systems
Each section is further sub-divided, making this the most detailed modeller-friendly "under-the-skin" guides to the Lightning that I've yet read.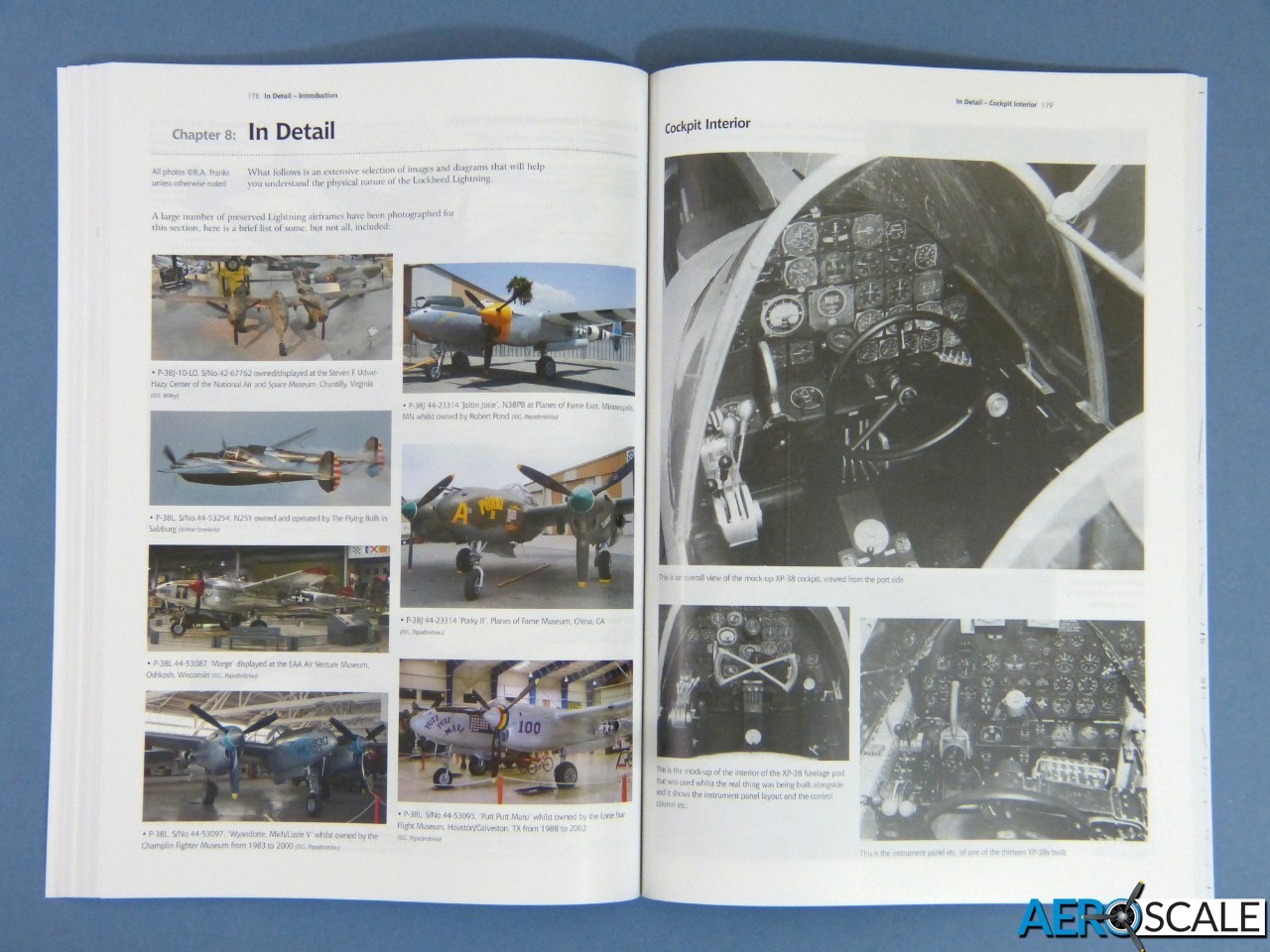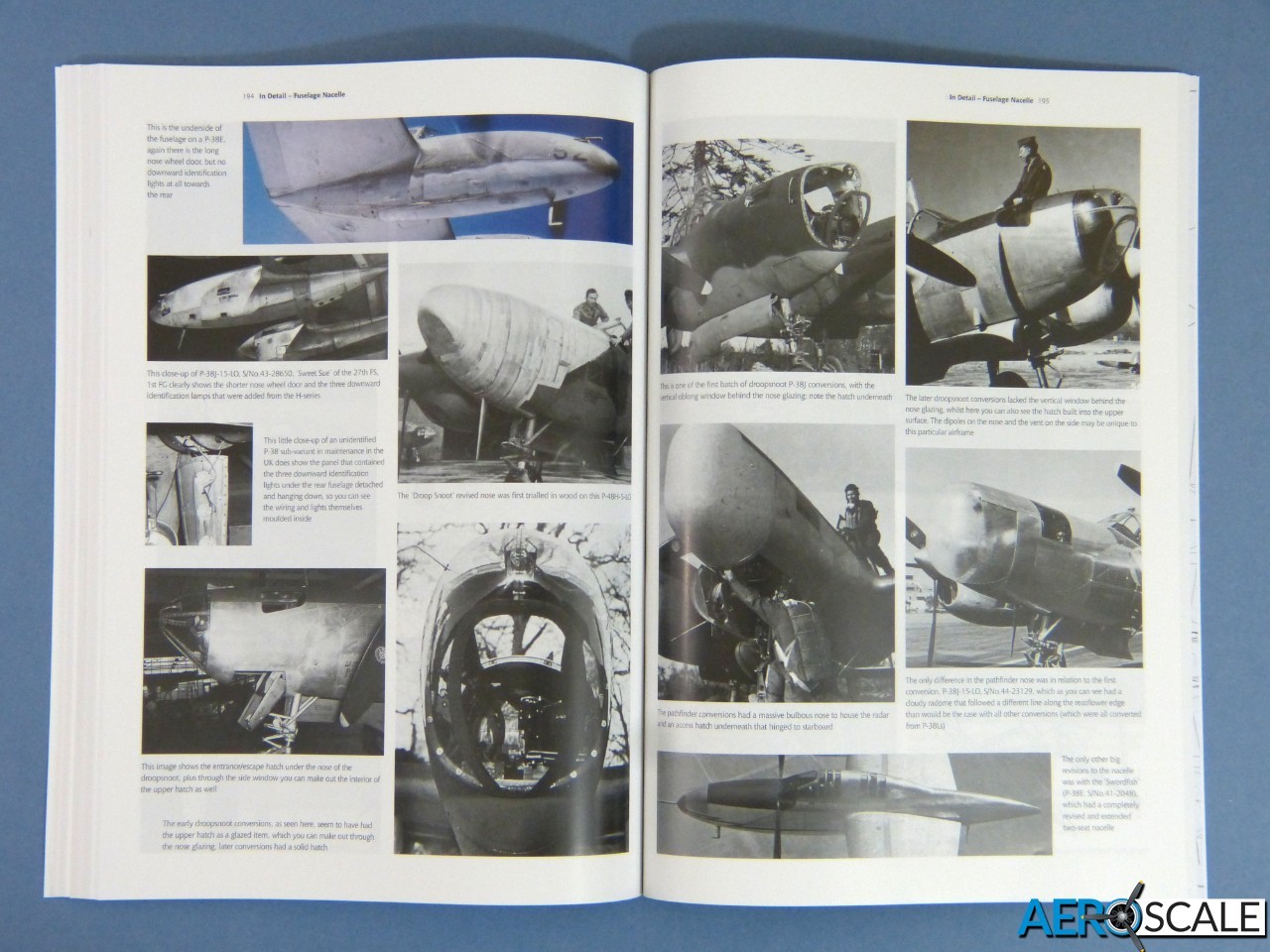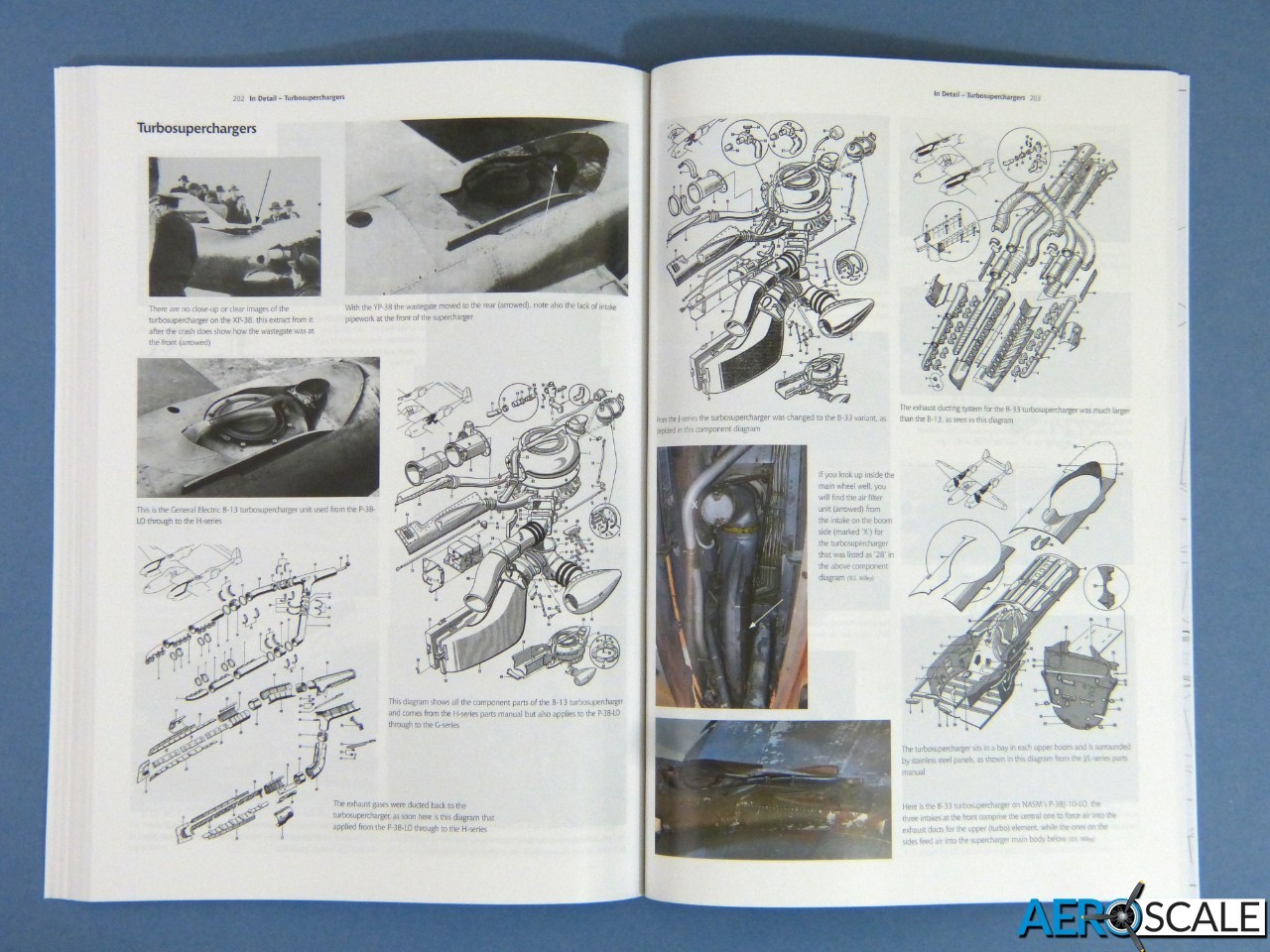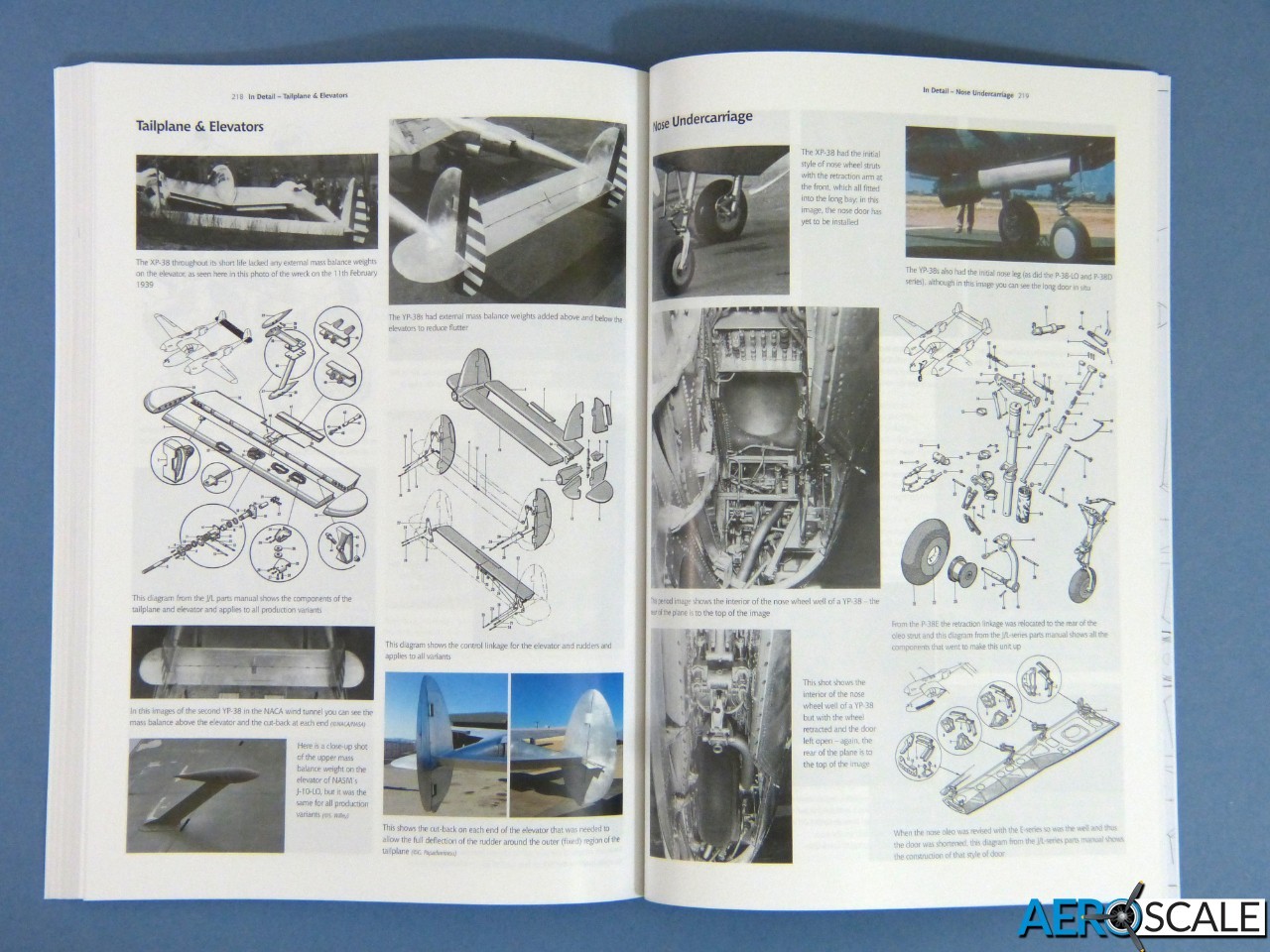 Rounding everything off is a series of Appendices:
Lightning Kits - 3 pages
Lightning Accessories & Masks - 4 pages
Lightning Decals - 4 pages
Bibliography - 2 pages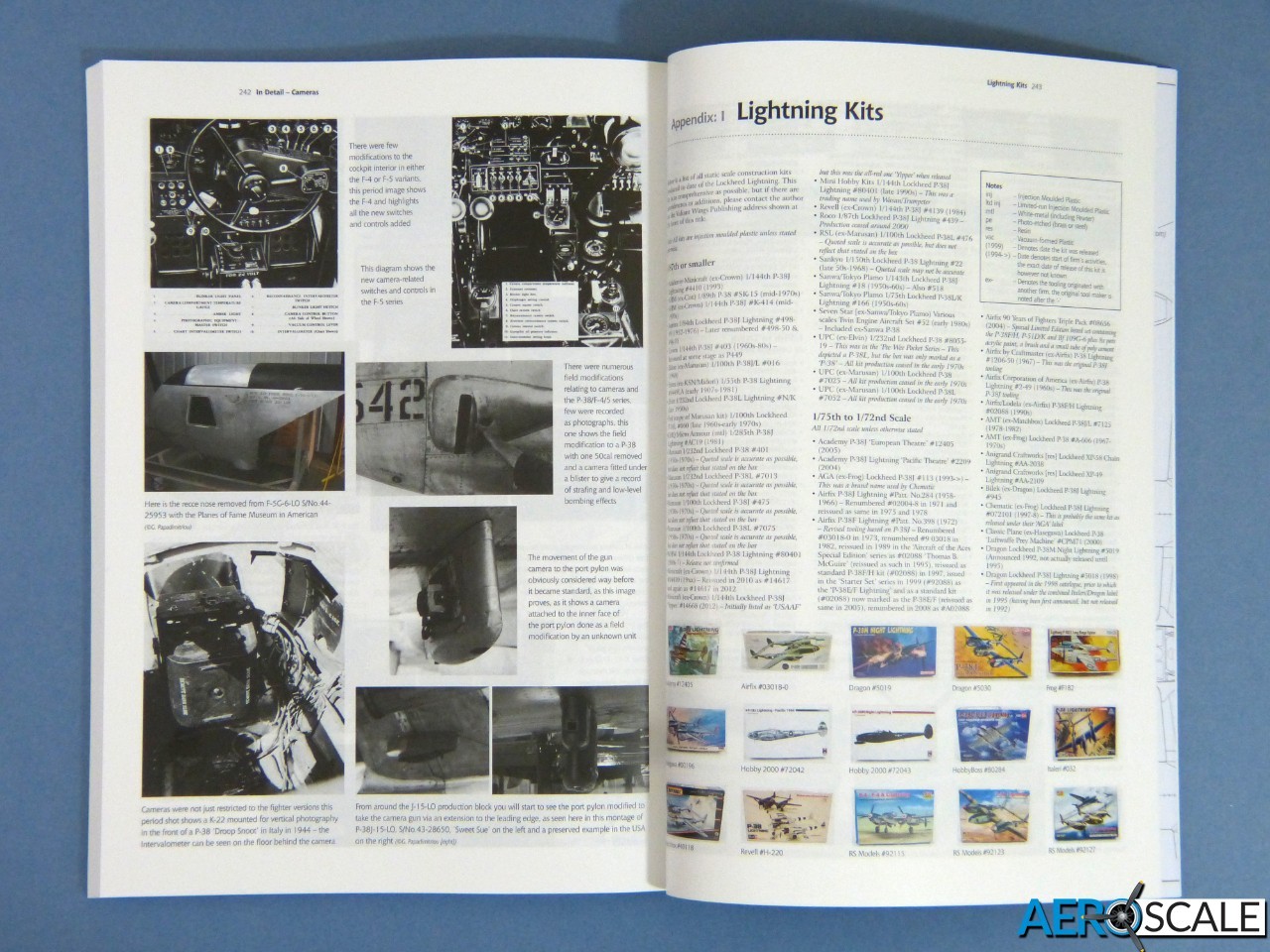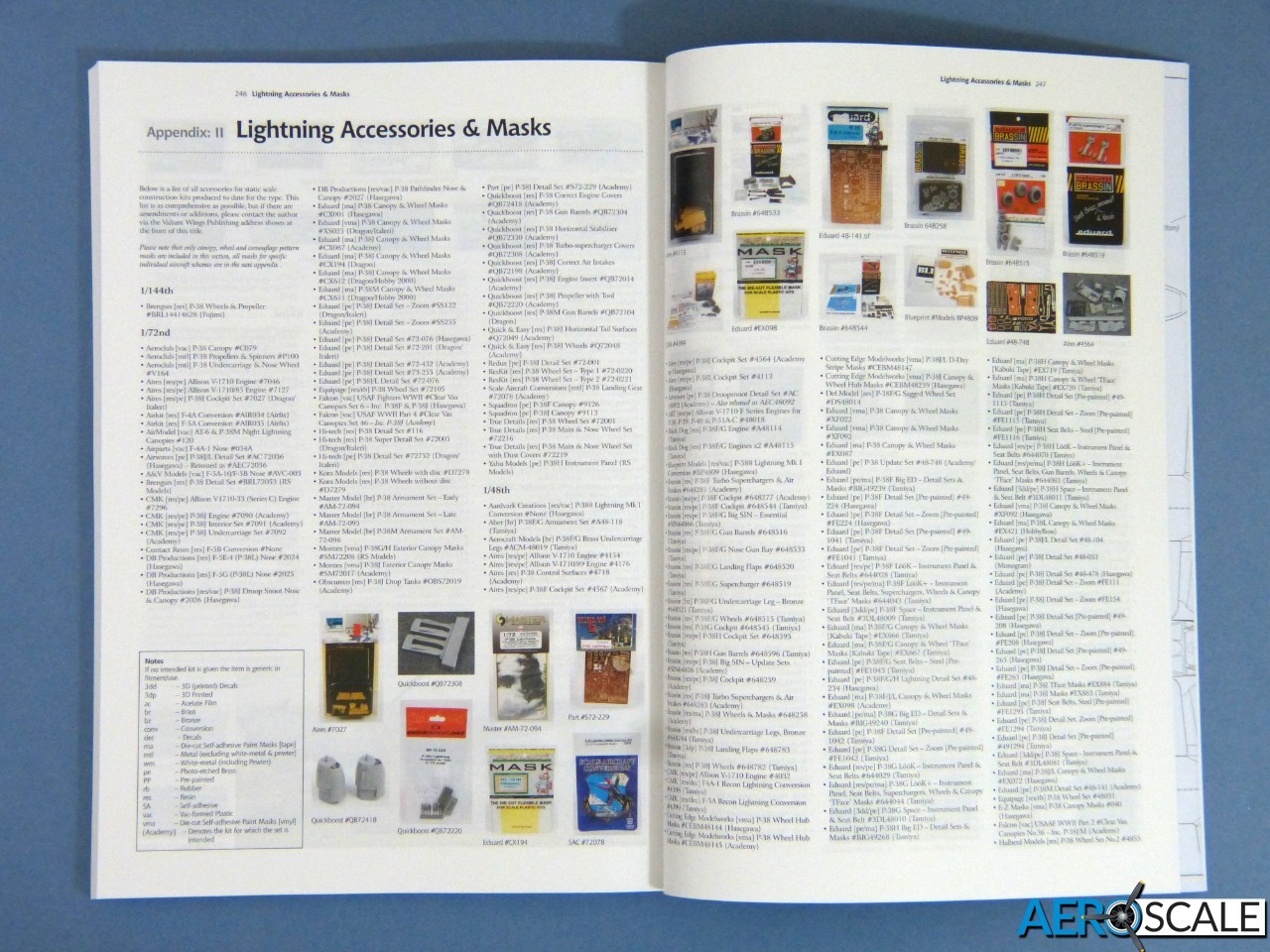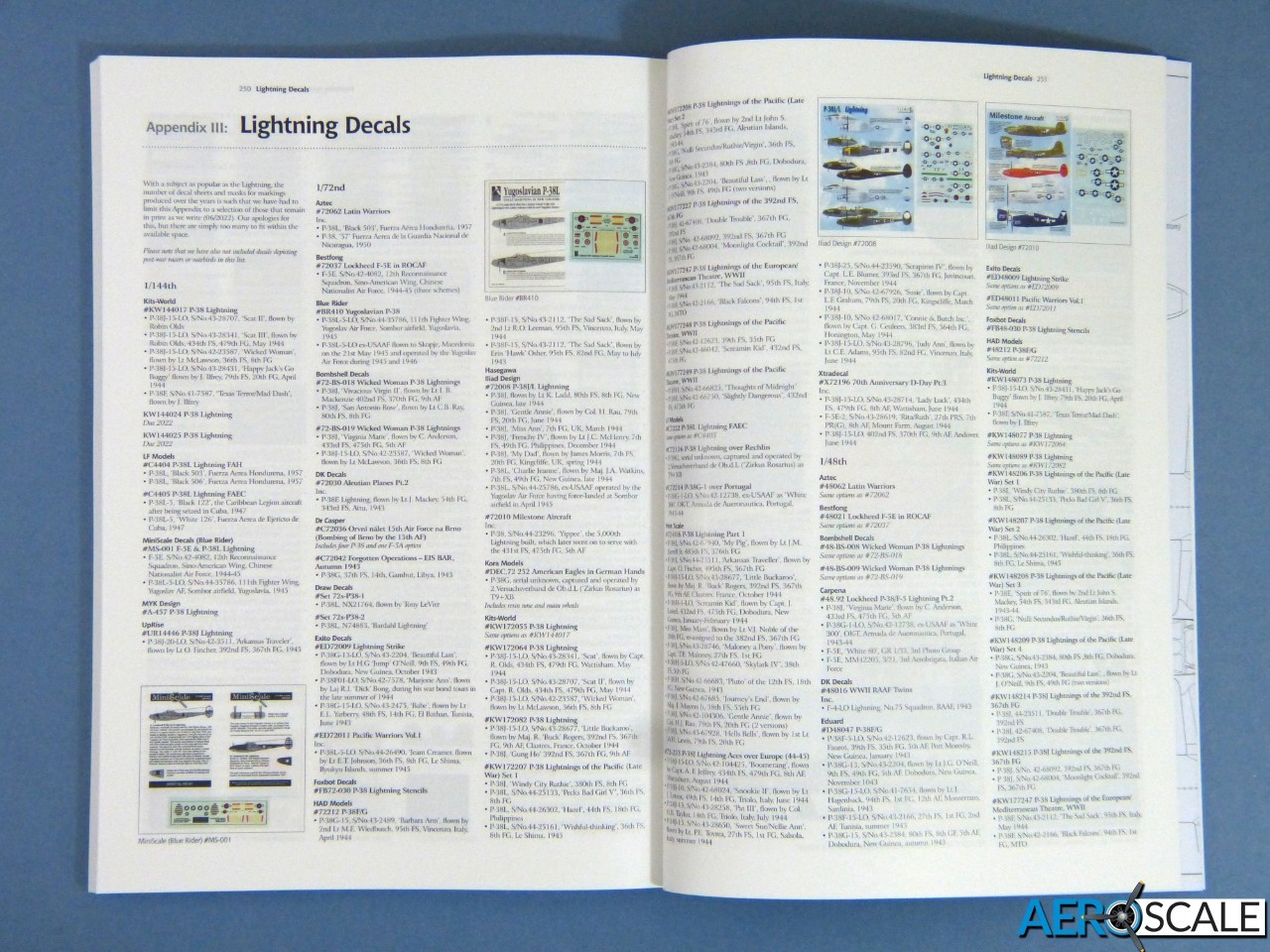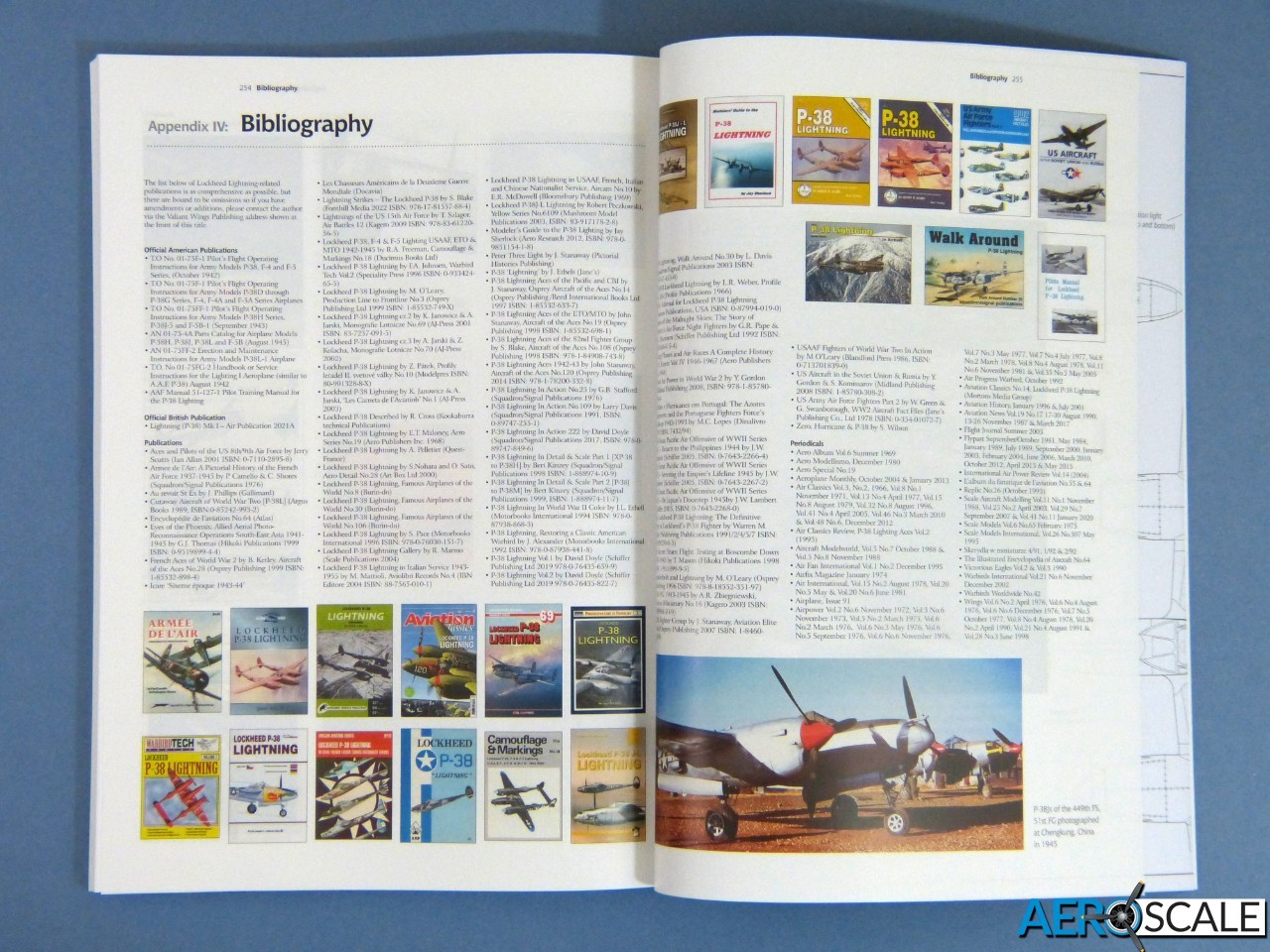 It was a fun blast from the past to see my old Blueprint Models 1:48 Lightning Mk. 1 conversion included (with a photo too for good measure!) - but, sadly, the unauthorised knock-offs are listed too without crediting the origin of the sets. That's the dark side of the "cottage industry" area of our hobby - a "stop me if you can" attitude to ripping off whoever's work is convenient.
At the back of the book is a handy 1:48 Scale Plans Fold-out. Always useful. Maybe something that Valiant Wings could consider for the future would be to make the plans either easily detachable or have them stored in a flap at the back. I say this for several reasons:
1. You'll probably want to have the plans unfolded while referring to the rest of the book.
2. If you need to scan the plans to convert them to other scales, having the book attached isn't ideal.
3. Nobody wants to mess up their book if they decide they really do need to detach the plans.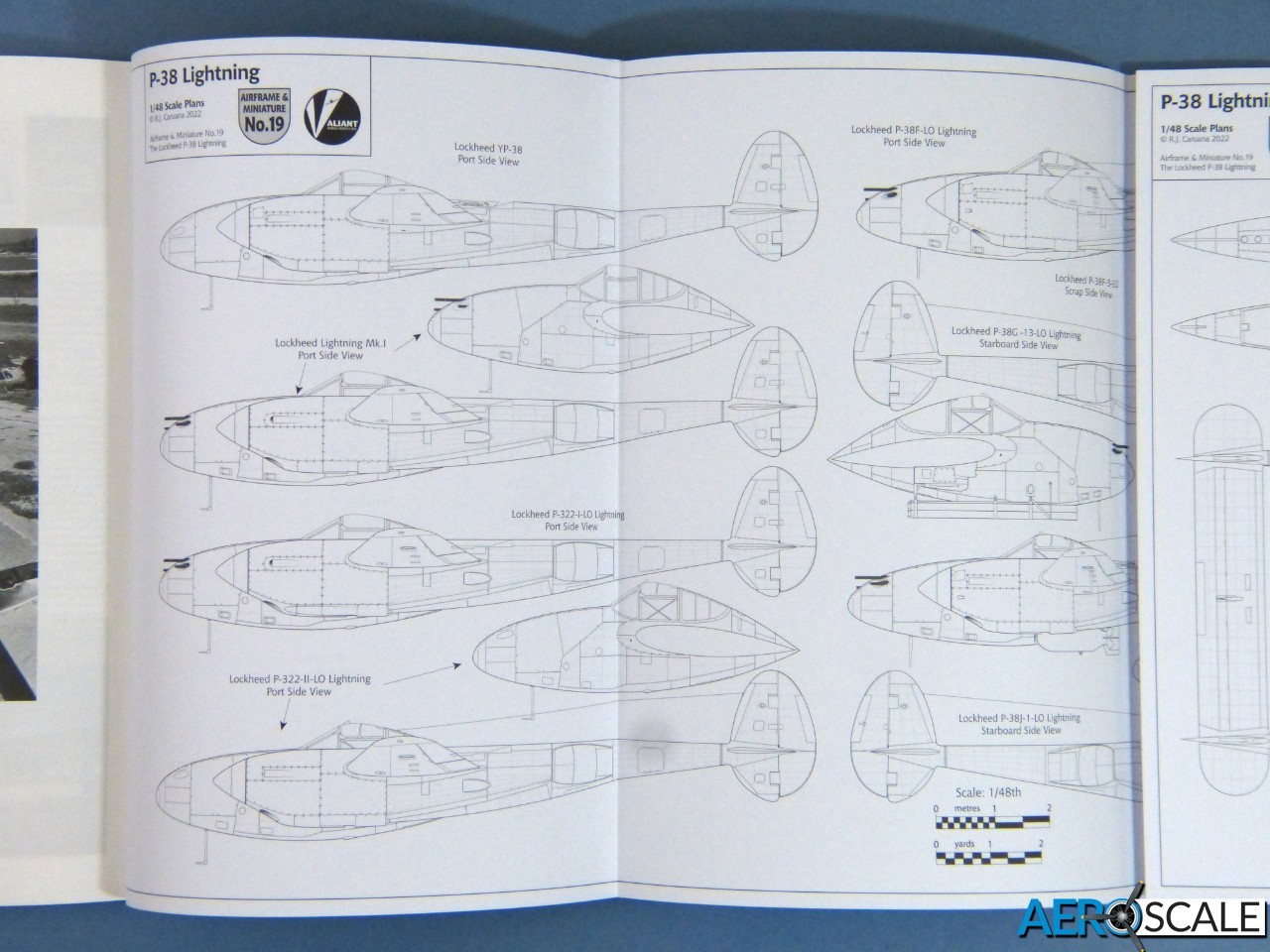 Conclusion
It's arguably something of a cliche to describe any book as an essential guide, but I think it's genuinely deserved in this instance; basically, if you're interested in the Lightning as a modeller or aircraft enthusiast, it deserves a place in your reference library. 
Airframe & Miniature No.19 available now from Valiant Wings - Price: £25.95
Many thanks to Valiant Wings for the review sample.
Please remember, when contacting retailers or manufacturers, to mention that you saw their products highlighted here - on AEROSCALE