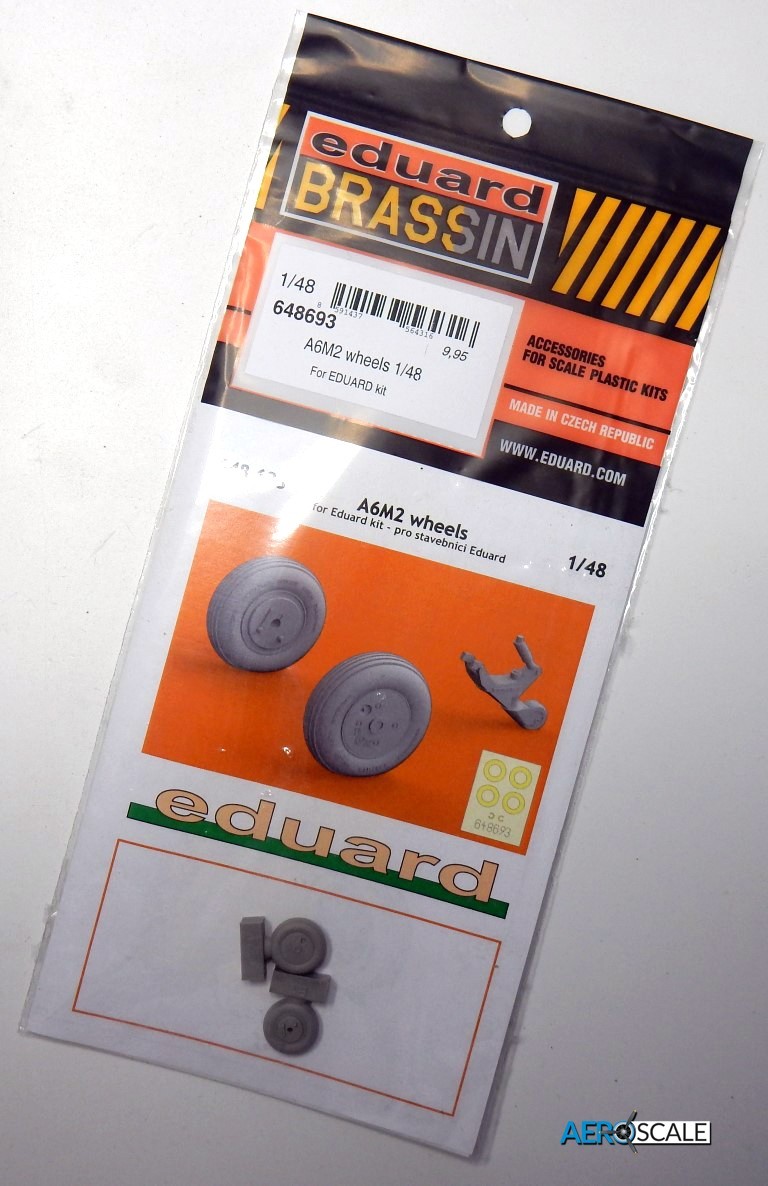 In the bag 
Eduard's Brassin A6M2 wheels are packed in the now standard sealed bag, with a cardboard insert, the contents contain three resin parts, one set of masks and a small instruction sheet.
The parts are all cast very well with no signs of bubbles or other discrepancies, but they are all connected to casting blocks. These look to be fairly easy to remove with only minor clean up required afterwards.
The main wheels compared to the kits offerings are in a different league. For starters they have a tread pattern on the tyres, and also the tyres have the manufacturers writing on the sidewalls.

The hubs also benefit having crisp and sharper detail on them.
The wheels are slightly weighted, where as the kit parts are not.
The tail wheel is completely replaced with a one piece offering, that gets rid of the three part plastic assembly. Although the parts look the same the resin offering is a little more refined.

Masks for painting the hubs are supplied, for both the main wheels and tail wheel.

Instructions 
The instructions are the normal Brassin style, so its printed on a A5 size sheet that is folded in half.
The instructions are easy to follow, with only three steps in the build sequence, well not really a build as such more of where and what they replace.
The postions for the included masks are also shown on the sheet.
Paint numbers are supplied for the Gunze Sangyo Aqueous Hobby colour, and MR Color range of paints.
As with all the latest Eduard sets and kits the instructions can be found on the product page on Eduard's website.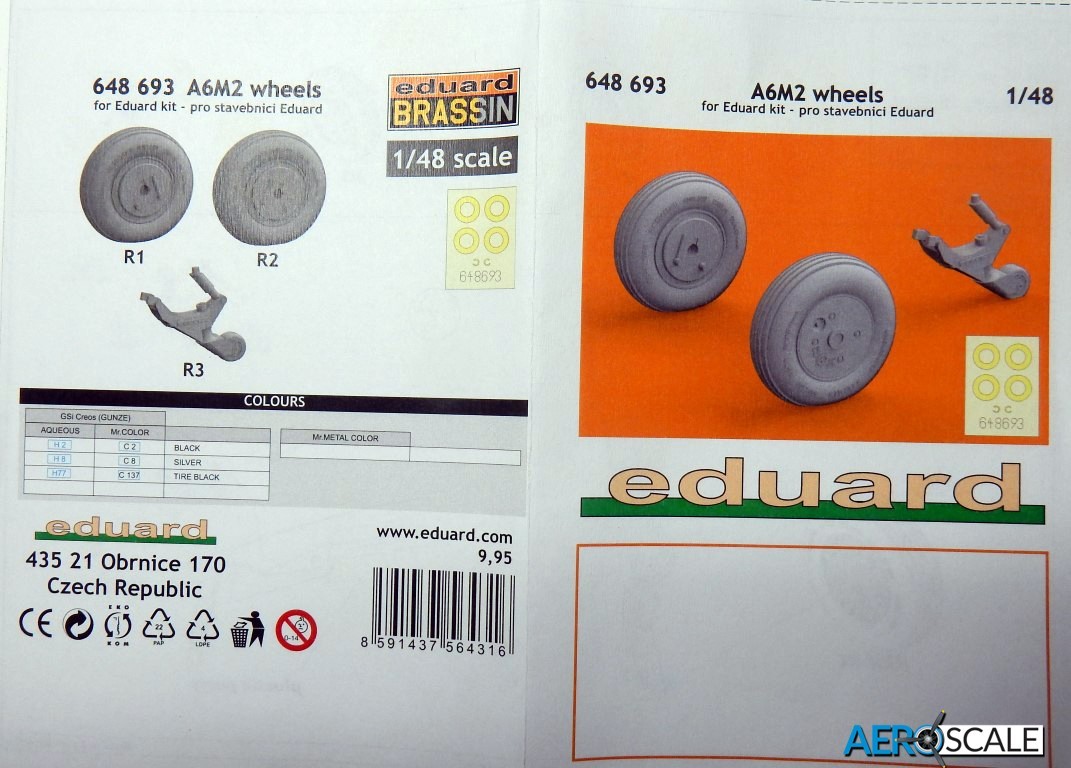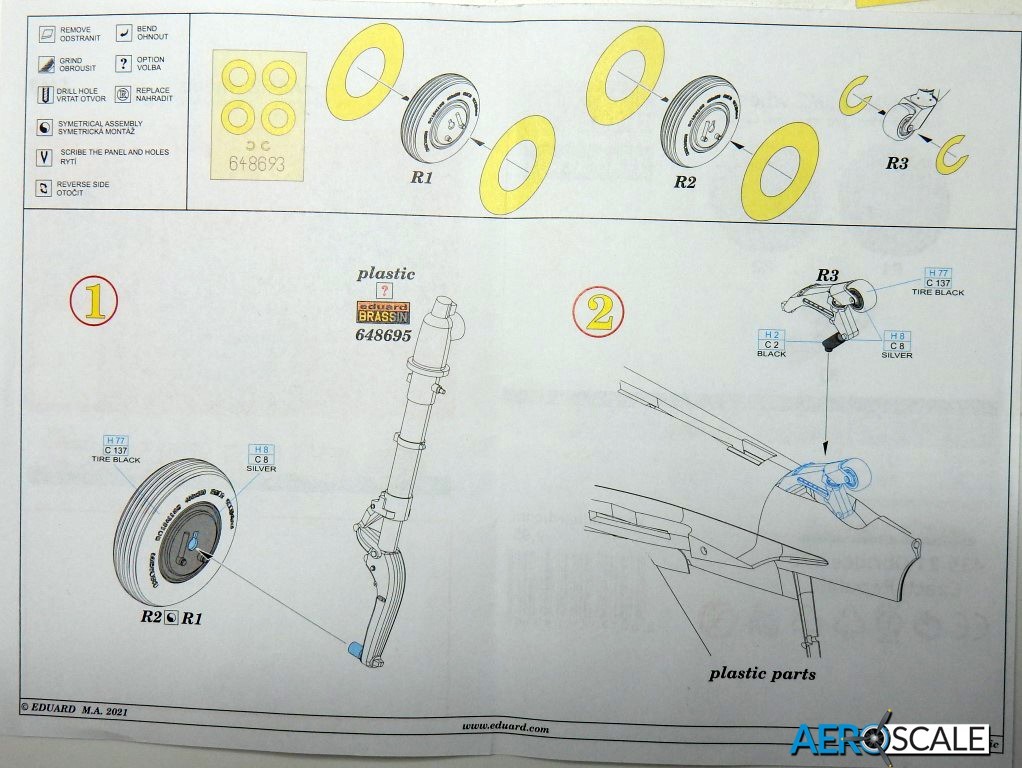 Conclusion
A very well moulded and cheap replacement to really detail the undercarriage of the Zero.
Mfg. ID - 648693

Suggested Retail - 4.05 £
Related Link - https://www.eduard.com/eduard/a6m2-wheels-1-48.html
Our Thanks to Eduard!
This item was provided by them for the purpose of having it reviewed on this KitMaker Network site. 
Please remember, when contacting retailers or manufacturers, to mention that you saw their products highlighted here - on AEROSCALE.