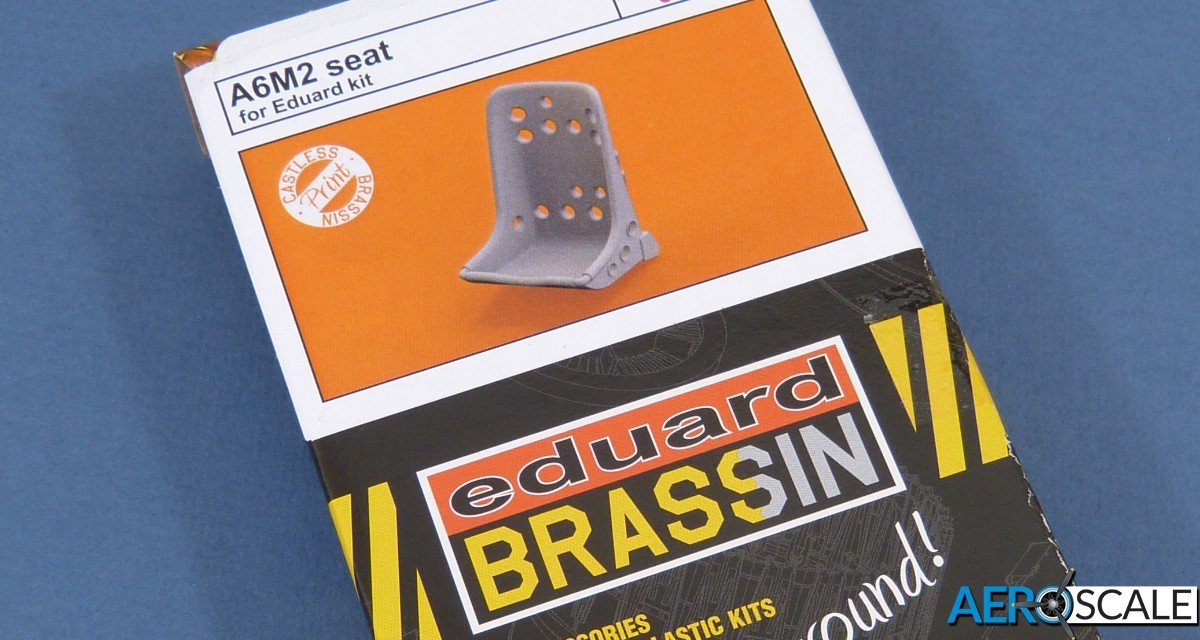 Eduard's Brassin Zero seat set arrives in a tough little flip-top box and comprises the seat itself and a small fret of pre-coloured photoetched belts.

The seat is 3D printed and beautifully detailed. It's supplied perched on over 30 thin supports - far easier to remove than with a traditional casting block. Preparation is a matter of moments, simply a question of slicing through them with a scalpel.

Compared with the kit part, the Brassin version is far superior, with added detail in the seat pan and on the sides and rear. There are extra lightening holes which are missing on the plastic seat and the edges are much more true to scale.

The biggest difference, though, is that the Brassin seat is slightly broader across the top and looks a better match for the real thing.

The etched fret contains 4 straps with just one of them over the pilot's shoulder in classic Japanese style. The parts are neatly pre-painted and should look very effective when fitted. The colouring looks speckled in the zoomed-in photo, but is smooth to the naked eye. The parts appear to be identical to those already included with the ProfiPACK kit, so can be saved for the spares box if you already have that version. Where they'll really come into their own will be the Weekend Edition Zeros which are sure to follow.

Completing the set is a straightforward set of instructions, clearly illustrated and simple enough for anyone with even a modicum of experience. One odd point is that a section is included for Gunze Sangyo paint matches, but none are provided.

Conclusion
Eduard's Brassin seat for their new Zero is excellent, clearly better than the kit version and definitely worth considering as an upgrade for the already beautifully fitted out "office". It's also very attractively priced and is straightforward to prepare and install, being suitable for experienced modellers and newcomers to using upgrades alike.
Item #648698 is available now from Eduard - price: £2.64.
Many thanks to Eduard for providing the sample for review.
Please remember, when contacting retailers or manufacturers, to mention that you saw their products highlighted here - on AEROSCALE