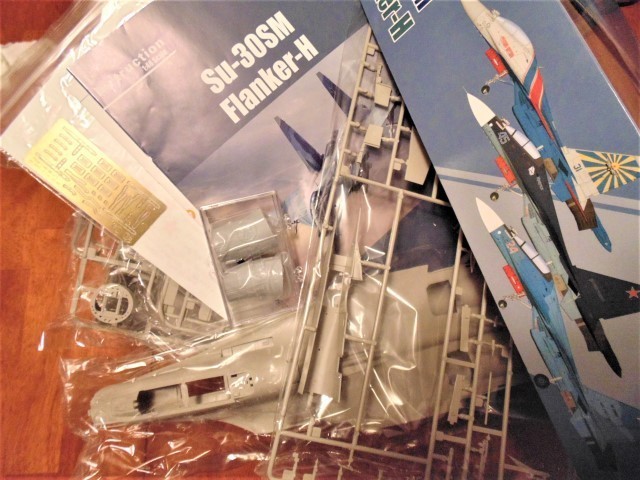 The Sukhoi Su-30 (Russian: Сухой Су-30; NATO reporting name: Flanker-C/G/H)is a twin-engine, two-seat super maneuverable fighter aircraft developed in the Soviet Union by Russia's Sukhoi Aviation Corporation. It is a multirole fighter for all-weather, air-to-air and air-to-surface deep interdiction missions.
The Su-30 started out as an internal development project in the Sukhoi Su-27 family by Sukhoi. The design plan was revamped and the name was made official by the Russian Defense Ministry in 1996. Of the Flanker family, the Su-27, Su-30, Su-33, Su-34 and Su-35 have been ordered into limited or serial production by the Russian Defense Ministry. The Su-30 has two distinct version branches, manufactured by competing organizations: KnAAPO and the Irkut Corporation, both of which come under the Sukhoi group's umbrella.
KnAAPO manufactures the Su-30MKK and the Su-30MK2, which were designed for and sold to China, and later Indonesia, Uganda, Venezuela, and Vietnam. Due to KnAAPO's involvement from the early stages of developing the Su-35,these are basically a two-seat version of the mid-1990s Su-35. The Chinese chose an older but lighter radar so the canards could be omitted in return for increased payload. It is a fighter with both air supremacy and attack capabilities, generally similar to the U.S. F-15E Strike Eagle. ~wikipedia~
Introduction
This is my third Kitty Hawk model and have to admit the subject is one of my favorite aircraft, or at least this family.
The sound this aircraft makes as it draws nearer at low altitude is bone chilling! Watching it in flight at any height is awe inspiring. Needless to say, I'm looking forward to building it and bringing those pictures, thoughts and tips to you as soon as possible here on AeroScale. You can also visit the KitMaker Network Forums and see it come together in blog form.
The Instructions
Lets begin with builder's guide. 
Kitty Hawk have scaled back on the number of versions on this kit compared to others I've reviewed, yet have done a great job at offering the three most recognized branches of the Russian Air Force. Normally you would find 5 or 6 aircraft options, where in this kit there are the Iconic Air Superiority Blue of the Air Force, the Menacing dark over light grey Navy and of course the Dazzling flag colors of the Acrobatic team. 
On the back cover is the paint guide for the engines and equipment. Color suggestions are for Mr. Hobby Mr. Color brand, yet are easily converted to other paint manufacturers. 
The instructions look easy to follow and give you plenty of options in how you're going to display the model. The print sharpness is a bit soft, yet in good light will work fine.
The Plastic
Generally, you won't find any flash, minimal parting lines along with rivet and line detail that doesn't fade to nothing at the end of a part. There are some tabs to remove for fitment, but I didn't see any mold release marks, yet, to fill or remove. Also, the quality of the material is the same excellence of their other kits.
The Multi Media
Instead of pilot figures Kitty Hawk have chosen to provide resin Thrust Vectoring exhausts with terrific detail both inside and out.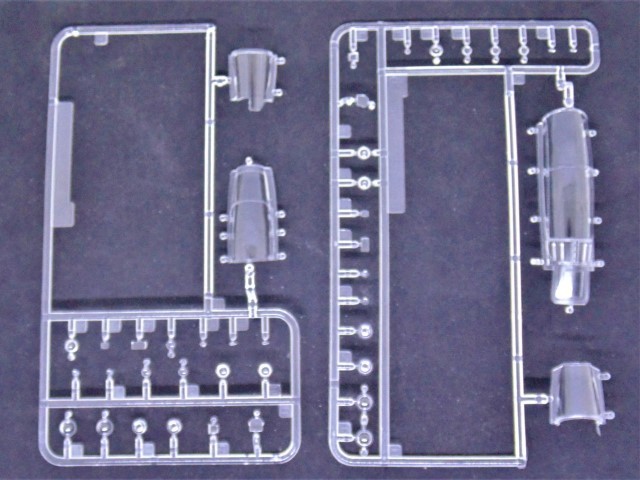 The clear parts have very little warp and are super clean. There is an ever so slight parting seam which was tough to even photograph yet will have to be removed.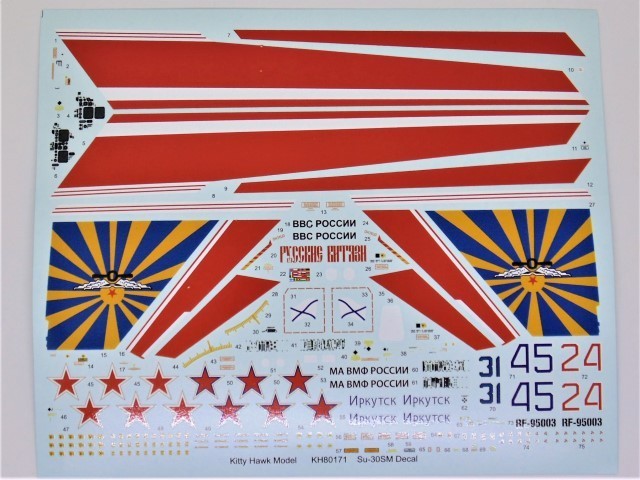 Decals and stencils are not branded this time around and I could not see a maker's mark on the back. The resolution is a little soft yet passable. They certainly are thin though.

The Best Parts
I saved the best for last! The fuselage parts come in one bag, pre-fit, and boy oh boy are they nice. The rivets and recessed lines all match up perfectly and even without inner supports are very strong. An excellent bit of work here and should make the build run a bit smoother. 
Conclusion
At first glance this is a whooper of a kit with plenty of highly detailed parts, a baker's dozen in optional looks and who doesn't love canards. From front to back, side to side, top to bottom and even inside and out you only have to labor over which to choose. Either way you'll have a winner on your shelf.
Very special thanks to Kitty Hawk for sending this sample for review and build. 
When purchasing this kit please mention you saw an article on KitMaker Network AeroScale. 
Thanks for having a look and best of health.
HG