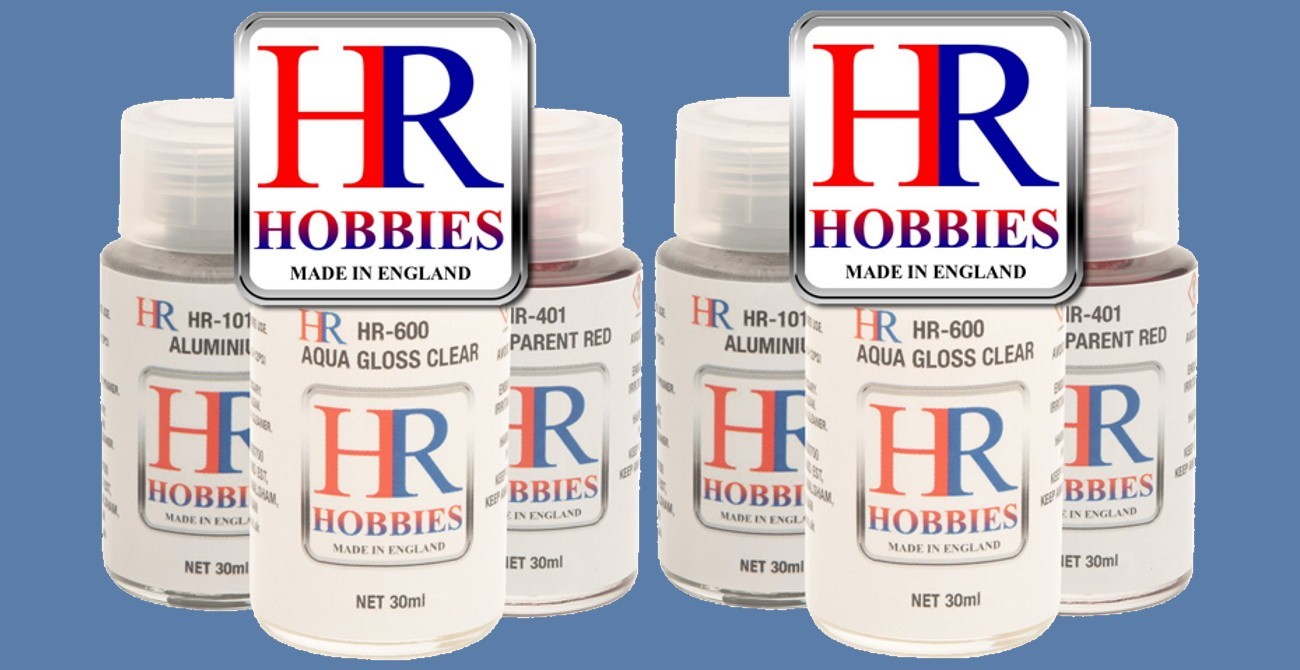 Alclad II, the producers of the most popular Airbrush-ready Metallic Lacquer Paints have recently divided their organisation, with the UK side becoming HR Hobbies. The full range of metallic lacquers, primers, and varnishes are still produced in England by the same great team. HR Hobbies Lacquers reproduce a wide range of realistic and durable metal finishes on aircraft, car and truck models, and armour. HR Hobbies lacquers are pre-thinned for airbrush use. Drying time is under 10 minutes.

The HR Hobbies and Alclad II range of paints, cleaners, thinners and finishes are available from
https://airbrushes.com/index.php
Please remember, when contacting retailers or manufacturers, to mention that you saw their products highlighted here – on AEROSCALE.